OPEN STUDIO
FRIDAY 6TH AUGUST TO MONDAY 9TH AUGUST 2021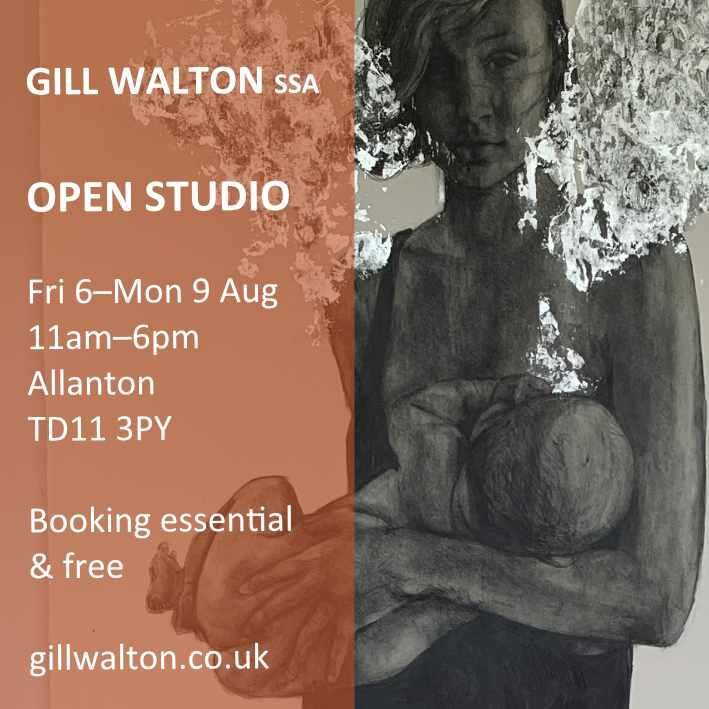 Visit my studio showing work in progress and see recent work hung throughout the rest of the house.
This year my open studio weekend will be more spectacular than ever. I have had plenty of time to make new work and was awarded a residency at Marchmont House during March this year. You will be able to see the work I produced there, my response to the Pandemic in a series entitled 'Breath'.
I will be doing it slightly differently this year. To allow distancing and sufficient car parking spaces I am offering free, timed tickets half an hour apart.
please park in my drive (three spaces are available) or on the street.
Tickets are per car.
Book Here
If you are walking, cycling or travelling by bus (yes, there is a no. 260 bus stop just outside my house, but they are rare so check timetable) then there is no need to book but please respect any social distancing regulations that may be in place.
My neighbours down the road at Allanbank Mill Steading will be open over the same weekend.
Allanbank Mill Steading Situated in the special rural open landscape of the Scottish Borders, is the home and studios of the artists, Pauline Burbidge and Charlie Poulsen.
unfortunately, Allanbank Arts will not be open this year
The Artist's House, Allanbank Courtyard, Duns TD11 3PY
BORDERS ART FAIR
Gill won best exhibitor stand at the Borders Art Fair in March 2019, She is a regular exhibitor there and will be back in 2022.